Testimonials
Your impression of the quality and value of our services is very important to us. We respectfully ask for your assistance in evaluating the services we provided, as this will enable us to provide the best possible care to others who turn to us in their time of need.

We want to hear from you...

We invite you to use the form provided to leave your thoughts and comments for our testimonials. Upon reviewing, they will be added to the section below, where you can browse through all of our testimonials from the families we are proud to have been able to support during their time of need.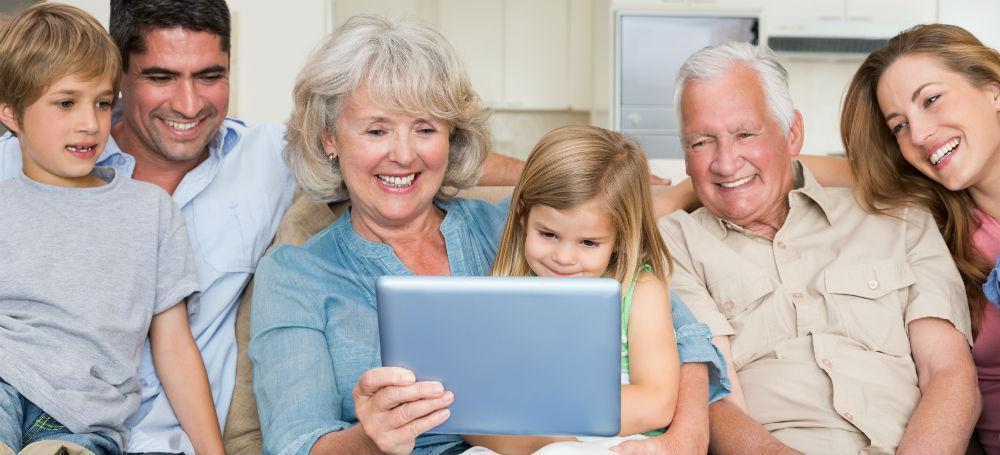 Refresh
Please enter the numbers and letters you see in the image. Note that the case of the letters entered matters.
*
:
May 27, 2016
"Eric was beyond professional. From the moment I contacted Eric he used compassion to help me feel at ease and I knew immediately that he would help not only guide us through this difficult process but share this burden with us. Utilizing a calm demeanor, he navigated us through the various steps and arrangements. For our son's viewing, I must say that I was beyond amazed at how beautiful our son looked. He seriously looked like he was asleep. We receive so many sincere comments on how wonderful he looked. Eric was in contact with me everyday either by phone or email to follow up on what was happening with our son and what he needed us to do. The church he recommended and booked for us was perfect and in the end, a day that I was dreading, turned out to be a day where I felt our whole family was taken care of and put in the highest priority."
E.W.



June 17, 2015
I cannot say enough about the professional and kind service from these folks. Also the price could not be beat. My dad was a veteran and they had a special package including the casket for under $2000 not including taxes. We had the service at the VA memorial and we did not need an open casket so that also helped. My sister and I had visited a more traditional funeral home prior and were aptly weirded out. Tradition Care has its offices behind a suburban mini mall in an office suite. It felt more like walking into a lawyer's office, neat and professional. Eric, the owner, greeted us with the proper mix of respect, sincerity and a lightness responding to our practical approach which we really appreciated. The memorial service was guided by an associate, Linda, who directed us and took proper charge there even though we did not have a chance to fill her in on the details ahead of time. . They clearly were experienced and knowledgable. We really appreciated that as we needed the guidance. I'm so glad a friend of mine insisted I call a few places before on deciding on a place. If I had gone with my first choice, I'm sure they would have done everything with dignity also but I also would have paid double if not triple the cost!
Helen L.



September 15, 2015
Very thoughtful, responsive, and made a dreadful experience slightly less painful. Highly recommend.
Julia J.


October 01, 2015
Recently worked with Eric on the funeral services for my son. The professionalism and attention to detail was second to none. Eric has a soothing approach in dealing with grieving families which is very comforting. His range of services is excellent and he gives you many options to choose from. He listens to what you needs are and gives you recommendations that make sense. He oversaw our memorial service and it was an uplifting event. I particularly liked how he crafted a media presentation with the photos we provided. His choice of music was perfect. His constant communication made our event flawless. The overall impression I had is that Eric truly cares for his clients and is looking out for the best interest of the family.
Mike M.



November 01, 2013
Eric was awesome. I did some price checking because my brother died with no insurance and he was the only funeral service that didn't try to sell me something I didn't want. He listened and helped me through this sad and awkward experience. I highly recommend if you are in need of a funeral service.
W.D.



November 21, 2012
Dear Eric and Tradition Care staff, Thank you for your kind service during a difficult time. The division of the cremated remains was just right. The staff who visited our home and removed Phil's body after he passed on were professional and polite, quiet, and serious. They told me that they would take good care of him, and that was very reassuring. I am grateful for that extra effort. All communications with your office manager were perfect - prompt and polite and very knowledgeable. All of my questions were answered in a timely and informative fashion. Thanks again to everyone at Tradition Care. Your kindness helped me from feeling all alone.
Katherine C.



May 20, 2013
We recently lost our dear sister to illness. The hospice service recommended Traditioncare and Eric Neiman has shown nothing but exemplary service. We had a lot of complications due to having to delay release of information and her services until a later date and Eric and staff handled all of our needs with patience for a very reasonable price, including spending a lot of time on acquiring the perfect urn.
Harlan O.

Eric and staff, Thank you for making such a difficult time easier. Thank you for making funeral services affordable withoout compromising my mom''s dignity. Many thanks,
L.K., D.W. and family

Dear Scott- Thank you so much for taking such wonderful care of my mom. During such a sad and emotional time it is comforting to know someone as kind as you are to see that things are done the way you want them. Love,
N.P.

Dear Lisa, Thank you for the respect and gentle care you gave my father and our family. We will always remember your professionalism and want you to know that we will always remember your kindness. Sincerely,
B.C. and family

Dear Mr. Neiman: I want you to know how much I appreciated your kind and thoughtful attention to all details associated with my father's passing and disposition of his remains. Throughout our difficult time you have been both effecient and caring. You and your staff demonstrated courtesy and genuine compassion and have gone out of the way to accomodate our wishes. I would not hesitate, and indeed be pleased, to recommend your firm to others in similar need. Sincerely,
Dr. G.H.
We appreciate your taking the time to write to us. Hearing success stories from the families we serve is what makes it all worthwhile!
Pleasant Hill Location
2255 Morello Ave
Suite 124
Pleasant Hill, CA 94523
Telephone: (925) 827-2911
California License FD#: FD1649
Antioch Location
300 H Street
Antioch, CA 94509
Telephone: (925) 755-2911
California License FD#: FD1674